Tours (Flores, Ubud, Nusa Lembogan, Cangu, Lombok, Gili Trawagan, Sumbawa, Nusa Dua, Balangan, Uluwatu, Padang Padang, Dreamland, Jimbaran, Sanur, Tanalot, Bali Bird Park, White Water Rafting, Trekking Mt Batur,Feeding the Lions, Quad Bikes and many more beautiful places in Bali.
TOURS
Please contact Wayan Tattoo thru Face Book Wayan -Tattoo – Bali Driver or email 
yantatto9@gmail.
1. Phone / what's up +6281239604162
2. Email : wayan_tattoo@yahoo.co.id
3. Instagram : wayan_sutamia ( Wayan) 
 Wayan and the team will truly look after you ….
Horse Riding
Horse Riding in Canggu – Ride along the beach , through villages and Rice Fields … 
1.5 hours $80 with a 15 % discount .. contact Wayan Tattoo for bookings .. 
Safari Marine Park You will feel as if you have stepped into Jurassic Park and I definitely feel like I have been to Africa.  Tip:   Purchase a locker on your way in saves carry everything all day. You will be able to pet and take pictures of Lions, Tigers and Orang-utans. You will see animals from all over the world on the guided bus tour. Make sure you have lunch in the Parks main restaurant as Lions and Tigers will join you at the window. The Elephant feeding is a real giggle and make sure you put your hand up high and shout out loud so you can be picked as a guest in the elephant show. Tip: Go mid week it's not as busy as the weekends. Safari Park is an amazing place the staff are very talented often speaking 3 languages during tours and shows. The park also has a water slide/ ride section. You can also stay overnight at Safari Park in there amazing bungalows and be transported by elephant to dinner and pat lions and tigers whilst eating your meal. If you miss Bali Safari Park you will have missed a very special experience in Bali. Speak to Wayan Tattoo re: discounts into Bali Safari Park  – Check out our new post breakfast with the Lions
Elephant Safari Tour Elephant Safari Park in Taro Bali is a great day out for the elephant lovers……Price includes Hotel transfer, 21% tax, 35 minute elephant ride & elephant show & Elephant feeding & lunch. Contact Wayan Tattoo for discounted tickets. Contact Wayan Tattoo for best prices.
Bali Zoo: I took 55 children from Sudi Astu Orphanage to Bali Zoo.  It was amazing and  so so clean and the animals were really well cared and looked after.  There is no hustle and bustle and it is very very relaxing.  The grounds are lovely it's well worth a visit. See Wayan Tattoo for discounted prices & transport to the Bali Zoo.
Breakfast with Orang-utans at the Bali Zoo: Start the most important meal of the day with our adorable Orang-utans in their playground. Breakfast in the zoo might be a common thing, but breakfast with Orang-utan? That would be one kind of an experience!. The first in Indonesia, Bali Zoo launched a unique Breakfast with Orang-utan experience. Now, guests are not only able to enjoy breakfast like a king, but also with kings of the jungle: Orang-utans.. Head over to Gayo Restaurant at Kampung Sumatra, see the playful orang-utans play in the playground. Elephants & birds will also be joining the hearty breakfast. A scrumptious breakfast is served during Breakfast with Orang-utan. Start with assorted tropical fruits or fruit juice, followed by freshly baked bread, and optional choices of main course that ranged from Fried Rice, Buttermilk pancake, Classic Cereals and more. Complete your morning with a cup of Balinese coffee or warm English breakfast tea to complete a perfect ending to your breakfast quest.
Breakfast with orang-utans…..also includes entry to the Bali Zoo. Contact Wayan Tattoo for these discounted prices.
This is a fabulous experience at Bali Zoo – Breakfast with the Orangutans … Enjoy a fabulous all  you can eat Buffet while watching the Orangutans at Play .. Take your own pictures with the Orangutans , Elephants and Birds … 
Your Ticket also includes your entry into Bali Zoo -and this is a fabulous time to see the animals as they are all waking for the day and the Zoo is peaceful and quiet .. 
475.000 rup approx $47 per Adult 
375.000 rup approx $37 per child 
Contact Wayan for these discounted prices Email: vantattoo9@gmail.com if you book on line you will pay $60 .. 
Wayan Tattoo +62 812 396 041 62
Transport return is $45 per car with AC seating 6 people .. 
Bali Fun Ship: The company collects you from your Hotel.. You board the Fun ship(Cruise) which is moored at Nusa Lombongan on an activities pontoon…  The boat is very nicely decorated with lovely lounges, tables, small food & drinks bar and great out door areas and so much to offer.  The tour includes morning tea and lunch + free water.  You get to snorkel, the ship has a water slide into the ocean as well as a spa on the cruise, also  kayaking and banana boat rides are available from the pontoon. Afterwards they take you  to explore the beautiful Island of Nusa Lembongan, where you can relax in the resort by the pool over looking the ocean and get a short guided tour of Nusa Lombogan capturing a glimpse of their way of life.   Like always our great mate Wayan Tatto gets discounted fares.  Contact Wayan Tattoo
Uluwatu / Uluwatu Temple & Monkey Forest/ Padang Padang / Dreamland Even if you are not a surfer to experience Uluwatu one of the world's most famous surf breaks is a must see. Sit in one of the many Warungs and enjoy a traditional banana pancake or omelet.  We love Surya Cafe as they are very kind and look after your belongings and the food is fantastic. Surfers have to access the break by a cave. The current is always fast so they often end up on the beach or down at Padang Padang. It will be likely you will see a few surfboards snapped. Expect a lot of steep steps and carry tissues for the toilets, or better still don't go to the toilet, unless you pay at the Warung at the top of the cliff, then use there toilet.
Uluwatu – Kacak & Fire Dancers This dance is truly unique in the sense that the dancers move via all male tribes. To understand the performance you can get a copy of the story of the dance which is based on mythology. It is always packed with tourist…..Get there early…at least 45 minutes before the show. Expect to be squashed as you are packed into the theatre. The show starts at 6pm (Bali Time) for transport contact Wayan Tattoo…Bali Buddy Driver   Blues Point   Oh I love Blues Point this is really special as a Girlie Day.  Right at the top of Uluwatu is Blues Point.  The chapel is beautiful and the view spectacular.  For $50 you can spend the day here.  This gives you a sun lounge, towel, meal (very yummy) and a drink.  The infinity pool is fantastic.  You can spend hours here watching the surfers and enjoy some very nice cocktails.  In school holidays you must book as they limit the numbers.  www.bluespoint.com
Ulawatu Monkey Forest If you have the choice visit Ubud Monkey Forest. Monkeys are tame. Major Tip at The Monkey Forest: GET A GUIDE. You will be swabbed in Sarongs and will have to pay an entry fee of 20,000 rup each. Your guide will cost 30,000 rup for the group. Do not wear your sunnies, jewellery, hats, facial piercings etc. Even your thongs could go for a walk.  Buy some banana's for 5000 rup .  Take some betadine with you just in case and don't' allow the guide to take your photo on the cliff edge. One monkey swoop and you'll be off that cliff…
Balangan Just below Ulawatu Balagan is a magical surf break with beautiful white sands and crystal clear blue water.  The beach is scattered with warungs.  You pay 20,000 $2 for a chair, you can easily spend a full day at Balangan.  When you get to the top of the Jimbaran Hills turn right at the Narmala Swim Pool and supermarket.  Once you reach the beach head to Froggy Cafe, Froggy is a lovely man, he serves a great  breakfast, lunch and dinner, 081 338220946.
Padang Padang Padang Padang is a quaint white sand beach nestled between Ulu's and Dream land. It's a steep Hike by steps down to the beach but well worth the adventure. Barter and sit under a umbrella,  if you sit next to the Rock face you are likely to have your belongings stolen by monkeys, and it really smells like monkey urine. Enjoy a pineapple or Mango on the beach and the crystal blue ocean.
Dreamland I find Dreamland over commercialised and over rated I wont be going back. The surf is mostly dumpy and has very dangerous shore breaks. The beach is packed with neck to neck umbrella's and beach lounges. The food however is good and the resort has a roof top pool.
Jimbaran Bay I recently with the help of Wayan discovered this amazing Cafe at Jimbaran called Seaside Cafe. The food the atmosphere the view the entertainment every thing was fantastic.. Contact Wayan Tattoo for discounted prices on a ocean front table, chicken and corn soup, prawns, calamari, snapper, lobster, mussels, rice, vegetables, dessert and a bintang each.. You are welcome to BYO wine & spirits. You will love the Balinese Dancers, Live Music & the magical sunsets. I would recommend
you contact Wayan Tatto under best driver in Bali and book this amazing experience. 
Taman Anyar Village 
Taman Anyar Balinese Village is new to The Bali Buddy 
Learn all about the Traditional Bali Life and Farming  
Contact Wayan Tattoo for discounted prices and transportation.  Minimum 2 person
 A fabulous Day of Village Activities … 
 * Visit elementary school and interaction with the kids, Welcome by a traditional barong dance and receive a flower offering, Visit our family temple and get  a holy bracelet, Trekking in the rice field, Look and try Balinese activity like making satay, Balinese dessert, canang  sari, cock fighting, making coconut oil, and Balinese Coffee, Traditional farming with cow planting the rice paddies, Lunch with live Balinese dance and music, Balinese painting with organic colour and Much, Much, More .. 
Tanalot Temple
Tanalot Temple & Canggu Tanalot is a very special place. Loads of markets stalls here selling some unusual goods not seen in Legian or Kuta. At low tide you can walk right up to the temple and be blessed with the Holy Water (for a small donation). Have your photo taken with a 5 metre python snake with the temple in the back ground. Special memories. Try the Balinese delicacy (Kumula) it looks and has the texture of a small Lychee, and is coated in coconut and served in a banana leaf. The taste is sensational. Imagine a burst of pure caramel.  Dont be had by the Holy Snake.  Try and visit Tanalot at Low Tide.
Canggu Pronounced Chahng– goo. Canggu is one of my all time Favourite places for sunset. A lot of Expats live here and like all of Bali it will soon be a very busy Mecca. I recommend Dian Cafe (Next to the large Echo Beach Café) sit right next to the temple and enjoy the sunset. The Indo food is scrumptious and on Wednesday and Saturday nights live bands play. You will also find some classic jewellery here so take the time to sift through it.
Waterbom Park
The Kids Will Love it. Again try and go mid week to eliminate the weekend crowds. My tips are to get there early; gates open at 10am try and get yourself a Cabana for the day. When you purchase your ticket keep it in a safe place, this is your ticket to buy your second day pass. You must purchase a wrist band as Waterbom is a cashless community, you pay e.g.: 200,000 rup for the band and this will allow you to purchase your food and drinks for the day. Money left over will be refunded to you on departure. You cannot take any food or drinks into the park. Tip: If travelling back to Legian or Seminyak from Waterbom leave early afternoon as traffic will get manic by 4ish. It can sometimes take you up to an hour to drive back where it may take you less than 30 minutes to walk the beach. And of course the beach scenery is great.
Bike Biak Tour
Off The Beaten Track Down Hill Bali Countryside Cycling Tours. Enjoy the quiet countryside of Bali's back roads and witness first-hand the daily life of rural rice farmers and craftsmen. Price usually $70 US but book through the Bali Buddy only $55 AUD Email: nikibalibuddy@gmail.com to make a booking & receive this discount Includes
Morning pick up by our guide wearing "YELLOW T-SHIRT" from Bali Bike Biak Tour at your hotel and A/C ride up country based on sharing.
Breakfast at traditional Balinese compound overlooking the beautiful garden and nice looking water pond at our home.
A Walk into the rice paddies to learn how rice is grown and cultivated.
A look at Balinese coffee plantations and some of the more unusual plants of Bali, as well as a visit to a village temple with an introductions to Balinese spiritual beliefs.
A magnificent luncheon in the family compound of tour guide Wayan 'Bike – Biak'. This personal welcome into his traditional family life has proved to be one of the most popular component of the tour. Wayan's genuine warmth and enthusiasm for sharing his culture will guide you through everything from the how's and why's of daily offerings, to the amazing relationship between Balinese architecture and it's spiritual practices.
Pick up and return to your hotel by A/C van
Mountain bike and safety helmet use
Breakfast and lunch
Mineral water on tour
Entrance fees
In depth explanations of the culture
Personal insurance covered US$35,000.00 (from the age of 1 to 65 years old)
Baby seats & helmets
This tour is a full day tour start from 8 am – 3.00 pm
Nusa Dua  Water Sport Capital.  Speak to Wayan  Tattoo as he can get  good discounts for a day of  Water Sports. Head to Geger Beach, hire a paddle boat  and enjoy the best Chicken Burger and Chips in Bali. Sadly a very very large International Hotel has been built right on Geger beach so get there quick. Pirates Bay at Nusa Dua. For more info & transport contact Wayan Tatto for transport & bookings on +628 123 960 4162 of FB or SMS
Nusa Dua Surf and Turf Beach Club  In Nusa Dua  Fabulous Day out for the kids and the kids at Heart .. right on the beach at Nusa Dua…Call Wayan tattoo for transport or FB 0812 396 04162 or email: vantattoo9@gmail.com.
Ubud It's all about culture. It's also swimming in some of Bali's best restaurants and has some fantastic shopping, especially if you are after Art or Jewellery. The weather can be cooler in the mountains so take a light cardie. I love Ubud markets and love being there early morning as it does get extremely hot.  A few of my  favourite restaurants in Ubud.  (see under food ) also look under accommodation for places to stay.  I also love watching the kids play soccer every afternoon on the main soccer field on Monkey Forest Rd.  I'm an early riser and love to run the streets of Ubud before the real hustle and bustle starts, its a great way to see life in Ubud.   Yoga is the scene in Ubud.  Look under my post Yoga.
Your experience in Ubud wouldn't be complete unless you visit the Rice Terrace Cafe.  Nestled at the top of the hills about a 20 minute drive from Ubud on your way to Kintamani, you will be awe struck by the beauty of the rice terraces.  Enjoy a meal here (very reasonable) Ubud Monkey Forest is just  so so beautiful.  The monkeys are well fed and  looked after, therefore tame and no threat to any one.  If you feel a little unsure ask for a guide, they are free but its good to slip them a little something as their knowledge and history of the Forest is amazing.
Ubud Markets: What can I say about all the markets, stalls, food, shops, alleys, gangs. Ubud is a totally sensory experience, women working smells, food, vegies, a mad chaotic warren of Bali wonder, it will be with me for ever, even the dogs.   Ubud has the best silver shops in the area.
Welcome to the Ubud's no beach… beach club !
Jungle Fish
Jungle Fish is a "must do" in Ubud, where you can experience swimming amidst the lush jungle, in the beautiful landscape of the Ubud area. Open-air split-level restaurant and pool bar perched on the side of a ridge overlooking the Osh River Valley, Jungle Fish is located just 10 minutes' drive north of Ubud. It is part of the Chapung Se Bali Resort & Spa*****, a luxury Resort well known for its airy, designer, private pool Villas.
In the Resort, you can experience :
our "no beach… beach club" where you can chill out with your kids, friends or your beloved; enjoy snacks and cocktails throughout the day.
our Chapung Spa, located next to the pool, where you can indulge in a complete therapy with Balinese massage, facial treatments, pedicures and much more…
our Jungle Fish restaurant where you can have breakfast and lunch with a stunning view over the pool and the green valley.
our spacious Villas with private pool and our Suites with plunge pool and valley view.
our fine-dining restaurant Di Abing, where you can taste a unique fusion cuisine of Asian and Mediterranean flavours.
From breakfast to snacks and late lunch, our Jungle Fish restaurant offers you a wide choice of dishes and drinks that will satisfy every palate !
$20 entry includes a towel – then enjoy food and fabulous cocktails and drinks of your choice …
Ubud: Rice Paddy Trekking – For bookings email niki.balibuddy@gmail.com
For the lovers of Trekking and Walking – Don't miss Biak Biak Rice Paddy Trekking Tour .. On the  remote outskirts of Ubud -you will enjoy a 2.5 hour trek with an experienced English speaking guide, Hotel Transfers and a wonderful 9 course lunch in the beautiful home of Wayan and Made.
Cost pick up from Legian – Kuta – Seminyak – 650.000 being approx $65 AUD
Pick up from Ubud being 550.000 being approx $55 AUD
Children 5 till 12 Years 400.000 being approx $40 AUD
Your Dates
Number of people -minimum two persons
Hotel Name , Address and Phone number  & room number if possible
Enjoy your Trek ..
Celuk – Artika's Silver and Silver Jewellery Making
You can make your own jewellery. Contact Wayan Tattoo for prices & transport costs.
Nusa Lembongan
We love Nusa Lembongan and highly recommend a few days here if you have the time. Fast boat for Nusa Lembongan for approx $45 per person if you book with Wayan Tattoo (look under best driver in Bali). Snorkelling is a must on Nusa Lembongan, we snorkel in an amazing bay called Gannamat, Crystal Bay, Matra Bay – snorkelling with Mantra Rays $20 per person thru Tarci Bungalows or Pura Nusa Beach Hotel. The colours of the fish and coral were spectacular.  You will spend a lot of time lazing and reading books in the sun. On high tide the water in the bay is deep and good for swimming, as the tide goes out you can usually find a spot to get wet.  If you hire Motorbikes, you can ride right around the island.  I have seen some wonderful blue oceans in my time but Blue Bay took my breath away. It is seriously the bluest water I have ever seen.   Kids love it. Tip: If travelling with children take snack food, books, cards, portable DVD player. Lots of places in Nusa Lembongan to eat.  But remember this is a island and not the main land so they do run out of things.
Nusa Lembongan now has an ATM machine but take plenty of Rup with you ….the machines do run out of money.
Gilli Trawagan
You can book your fast boat through Wayan Tattoo which includes your Bali Hotel transfer & costs 650,000rup & takes about 1.5hrs.  When visiting the Gili'T I would advise you to pre book your accommodation.   There is no transport on Gili T. The only transport on the island is the Horse and Cart (clip clop), bike or by foot. It will take you about 2 hours to stroll the island, 1 hour to travel around by clip clop or bike. It's a magic experience and the scenery is spectacular. Don't be fooled you can get more that 3 people in a clip clop. A round trip by clip clop is approx. 100,000 rup. Gili T is renowned for its night life and party atmosphere. So don't be surprised if you get offered Magic Mushies or some dope or drug of some kind. " Come on Mamma Magic Mushie Mamma come on. DON'T TOUCH THEM.  Food on the Island is a little more expensive than the main lands of Bali and Lombok. Sea food is a speciality but be aware that the cost is priced in rup per kilo. Look at the Warungs and their menu's and  if there's no one eating.. .DON'T EAT. Little supermarkets sell Bintang, Coke, and nibbles. Like Nusa Lembongan (being an Island ) some things will not be available to you. The Gili's rely on daily supplies from Lombok, so go with the flow and don't be disappointed if they run out of vanilla ice-cream, there will be more tomorrow.  Gilli T is now swimming with ATM machines so no need to carry all your cash with you. Shopping is limited on Gili T . Enjoy the peace and tranquillity for a couple of days. Don't miss the night markets in Gili T the seafood is amazing…This is a must for all travellers to Gili T. Check out the turtle catchment on the way. Gili T is becoming a very popular tourist destination for travellers from all over the world. Buildings, new resorts, and complexes are popping up everywhere. My advice visit the Gili's sooner than later. To get a great discount on fast boats to Gilli T (sometimes up to 70 % talk to Wayan Tattoo – see under best driver in Bali). Bookings can be  made at $65 per person return including Hotel transfers thru Wayan Tattoo ……Things to do :  Hire a bike and ride around Gili T. $5  Visit the night markets…..best food.  Snorkelling – your hotel can arrange this being 3 spots to snorkel for $10 per person  Padi Dive Course – All dive centres charge the same ..  Hop on the three island Tour taking you to Gili Air and Gili Meno $10  Enjoy a fabulous Sunset at Sunset Point  Paddle Board in the crystal blue waters  Do a Yoga  class or just relax and read a book ………..
Gili Air
If your visiting Gili T don't miss a day trip or better still a few nights on Gili Air.. It's only a short $3.00 boat ride to this magic Island .. Relax chill and enjoy … 
If your visiting Gili T don't miss a day trip or a few nights on Gili Meno ( my fav out of the three islands ) only a short $3 boat ride from Gili T and a must see. Snorkelling and the best of sunsets ..
Gili Meno Turtle Sanctuary
If your visiting Gili T take a day trip or spend a few nights on magical Gili Meno .. Visit this amazing Turtle Sanctuary .. A lovely local man is trying to save  the turtles .. It sometimes costs him up to $10 a day to feed them .. So a donation would be fabulous .. He keeps the turtles till they are 8 months old giving them a better chance of survival in the open ocean.
Sumbawa
We have all fallen in love with Sumbawa (Lakey Peak) it has the feeeling of the  Bali of Old and took me back to my first trip to Bali in 1984. We fly from Denpasar with Melpati Airlines to Bema Sumbowa, or you could use Garuda Airlines. You can only take 3 boards each into Sumbowa, be careful with the size of your Board bags as they have a limit of how many they will take due to weight.   We paid 250,000 for 5 boards each way. Then you have to pay 30,000 per person tax each way and the return transfer to Aman Gati is $100 per car. My suggestion is to get to the airport not 1 but 2 hours prior to departure to ensure your boards go with you.  You dont want to have booked a 5 day stay and your boards turn up on day 3.  It didnt happen to us but did to other Aussie' travellers.
We stayed at Aman Gati Hotel, (book online) right on the beach at Lakey.  If travelling with the family or teens this is the best spot to stay.  Rooms start at $60 includes breakfast and are basic but clean, or the Blue house which is my pick for next trip right on thebeach  and is self contained..  There is  a variety of accommodation levels.  Aman Gati has a pool but be prepared to sometimes share it with the locals as they pay sercurity 5000 , 50 c to use it, mainly on a Sunday.  The rest of the accommodation at Lakey is basic.   The village of Lakey is basically the beach front, warungs are scattered along the beach and offer some of the best food I have ever eaten.  My fav being Lakey Beach Inn, owned by a french man the staff are wonderful and the mexican food was just the best.  It's happy hour here most nights at 6.30pm.  At 7am every morning the Lakey staff film the surfers at whatever break is the fav of the day, at 7pm that night it is screened  so you can see yourself surfing, the kids just loved it.
Fatimas was great and has a pool table. Purma was quaint for a quick bite to eat and Bulumba was also a fav lunch spot and had a small supermarket. The food at Aman Gati was also very very good and we enjoyed many pool side lunches here. Alot of people book the 5 day package to Aman Gati.  I have been asked more than once since our return was there eneough for me to do whilst the family was surfing.  The answer is Yes.  I took this opportunity to really relax, I did my morning excercises in the pool then basically read a book.   As we only stayed for 5 days this trip but plan the next to stay longer I look forward to doing the Don Poo Markets, Japanese Caves, Hot Springs and a Boat trip. Surfing with 10 breaks to choose from.  It cost 50,000 $5 to get a moto ride out to these breaks or negotiate a price for 5 days Yes you can hire bikes but it is common knowledge in Lakey that one scratch and you will be paying the bike off.  The locals who drive you to the breaks also look after your gear.  Don't take any valuables with you, if you do take a camera get them to take some photos.   Breaks include – Cobblestones (left and right), Lakey Pike, Lakey Peak, Numgas, Perascopes Left, Perascopes Right, Nunga Doros.
Quad Bikes Bali Quad. Contact Wayan Tattoo for discounted price Normal $88 –
Once again if you book through Wayan Tattoo (see best driver in Bali) the cost will be close to half….Which includes your pick up and return to your Hotel.
Bali Bird Park Let Your Imagination Fly…. What a great day out for the Bird and Reptile Lover.  This park totally amazed me.  It is so lush and beautifully presented.  There is so much to see from Jungle Birds of Bali to Birds from Borneo, a huge collection of exotic Papuan Birds, A Javan Hawk Eagle and listen to the sweet sounds of the Java Song Birds.  You can visit the deep jungle of Sumatra and the tropical continents of South America viewing the Scarlet Macaw and Toucan.  You will see Congo Grey Parrots and other birds of the African Savannah.  The Park provides sanctuary to almost 1000 birds of 250 different species with two hectares of botanical gardens.   You only need a half day here. A great day out. Contact Wayan for discounted prices.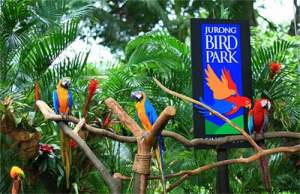 Trekking Mt Batur
Firstly this is not for the faint hearted or the un fit. It is alot harder than you expect or the brochure tells you..  I am quiet fit I go to the gym daily and run, bike, row for at least an hour a day…  I found the trek physically demanding… But loved it once it was over.. LOL….
At 2am you are collected at your Hotel and transported to Batur Volcano, by 4 am and by torch light you are trekking (I called it rock scrambling) up the volcano.. This is not like a OZ  national park track…  You will need a jumper with you as it gets very very cold up the top.  I often felt dizzy as the torch light and your head is constantly looking at the un even ground and its dark.  The track is not compacted down so the rock often moves under your feet.  By 6am you have reached the top…  It is cold , your guide will make you a banana sandwich and a boiled egg.. (hadn't had one of these since i was a kid and truely loved it)  You can purchase tea coffee and hot chocolate.  You now watch the sunrise… On our particular day it was cloudy.. But I must say the view was breathtaking..  A memory forever… The trek down is also very tough and you will be surprised and shocked with what you scrambled over as it is now day light.  It took us 1.5 hours to descend, but many people take longer…   This truly was  a experience of a life time.
Contact Wayan Tattoo for bookings

Water Sports
You name it Para sailing, Hotdogs, Flying Fish, Scuba Diving, Glass bottom Boats, snorkelling and much more at Nusa Dua. If you want a good deal (and believe me prices can vary) contact Wayan Tattoo under Best Driver in Bali and he will get you the best deal.
Tirta Empul Temple. What a amazing experience to be cleansed , protected and blessed at Tirta Empul Temple at Tenglaulake Village.. A once in a life time experience and a must do in Bali .. Best to get a guide……… A guide is a must as they will explain everything to you and the cleansing process for your past and your future.. To travel to Tirta Temple contact Wayan Tattoo thru Best driver in Bali … Approx cost.. 600.000 rup $60 transport seats 6 people 15.000 rup $1.50 entry 50.000 $5 donation to the temple Your guides cost ..  A fabulous tour … Enjoy a lunch stop after Tirta Empul Temple at Malen Resturant .. Look under food .. It's fabulous
Turtle Releasing  – Kuta
April till September from 4.30 pm daily if turtles have hatched – Kuta Beach. You can't miss the Big Turtle as they have signs out daily to announce release times.
Nusa Lembongan
Ceningan Cliffs Don't miss Ceningan Cliffs Rest Area & Restaurant
The Deck Café & Bar
 Nusa Peninda
The locals call Nusa Peninda the "Golden Egg Of Bali"  (10 minutes) from Nusa Lembongan. Visiting Peninda is like a step back in time. Quaint farming villages, seaside fishing communities & endangered species of turtles & birds. This is native tourism at it's best. Its the Bali of old, rustic, quiet & peaceful. Its not easy to get around at first. Motorbike is your best option, but I would highly recommend you hire a guide. Without a guide you will miss the best places. Must visit
| | |
| --- | --- |
| Crystal Bay | Mundi Temple |
| Billabong Beach | Tree House |
| Manta Point Snorkelling | Broken Beach |
| Gamat Bay | |
| Giri Putri/Temple Cave | |
Mola Mola Restaurant on the cliffs over looking the amazing seaweed farms. Must do for sunset….magical views. Be prepared to do lots of hiking/walking in Peninda…wear comfy shoes & carry water with you everywhere. Peninda is an island for the adventuresses. Lots to see, great snorkelling, great trekking….amazing memories…Enjoy Peninda.
Candi Dasa
Bali Bat Cave just near Candi Dasa worth a visit so magical contact Wayan Tatto for transport.
Water Palace just outside Candi Dasa the grounds are amazing just so beautiful and so peaceful contact Wayan Tatto for transport.
Breakfast with the Lions .. " Bali Safari Park"
This is a great family package for Breakfast with the Lions which includes 
Fabulous  all you can eat Buffy Breakfast while you watch the Lions being feed and starting their daily routine … Did you know Lions sleep for up to 20 hours a day … 
You also get to have your own pictures taken with the amazing colourful birds and the elephants … 
Best part  of this package  is it also includes your entry into Bali Safari Park for the whole Day … 
 Great Value at 
750.000 per Adult – approx $75 
650.000 per child from 3 till 12 years approx – $65 
Children under 3 Free
For Bookings Contact Wayan on Face Book page –
Return Transport with Wayan and or the Bali Buddy Team is 400.000 – approx $40 – AC car seats 6 people.
Bali Wake Park
Features state-of-the-art full size cable systems built around a 5 hectare lake and is the first and only cable  wake park in Bali. New for 2018, Bali Wake Park is now home to Asia's largest AQUA PARK – a new addition that equipped with all kinds of water attractions and has many facilities to make your holiday  exciting until the last moment.
DAILY OPERATION HOURS : 10am – 6pm
NIGHT OPERATION from 1st of July 6pm – 10pm
Blue Lagoon
Blue Lagoon Beach is one of East Bali's best secluded beaches. The beach lies just northeast of the main beach of Padangbai and is framed by green and rocky hills on both sides. You can pick a sunbathing spot right on the sand or, if you prefer, opt for a space in the shade as the entire edge of the beach is lined with palm trees. You'll also come across locally run 'warung' food stalls selling cold drinks and snacks, while some others also double as rental places where you can get your snorkels and fins. You'll find coral just a few meters from the shore, making it easy to snorkel out right away.
Snorkelling off the Beach just $5 for snorkel gear.  contact Wayan Tattoo for transport and a great day out ..
Flores …. 
We flew from Bali on Lion Air (approx 1.5 hours ) and $170 return per person .. We arrived in Labuan Bajo  Day 1 – We stayed at Sylvia Hotel right on the beach with crystal blue seas and it's sandy beach front .. We requested the beach front rooms at $90 per double which included a very yummy buffet Breakfast.  Free Canoes .. The pool was warm but most pools in Labuan Bajo  are …  Day 2 – We hired a private boat for just the six of us .. You can do this….cheaper if you wish to share with other fellow travellers … My suggestion is your own private boat it was so much fun …  But if your a solo traveller I can direct you in the right direction to join a group. We were collected at 7.30 am to board our boat exploring the Komodo islands for 3 days …  All food and bedding is supplied but you must take your beer, wine and spirits, soft drink and snacks on board … Your transport will stop at a supermarket for all of these purchasers …  The company supplies Ice … But it's best to ask for extra as it has to Last for 3 days .. This ice is not drinkable .. And Aqua Ice is not available unless you are in reputable hotels and restaurants …. Take Music with you .. Most boats have generators so you can charge your devices but the captains will only put these on at night …. The boats are rustic to say the least but I felt very safe and secure on board .. The rooms are double bunks in cabins .. Very small .. We all opted to leave our gear in the cabins and sleep on deck … We left our large suitcase at the hotel and took a small back pack each … You only need swim wear, sarong, shorts, shirt, shoes and socks, towels etc  for trekking … Very little ….   Each boat has a crew .. We had a relatively big boat so there were 6 of us and 5 crew  .. The food is basic .. But good .. I expected to eat rice and fish for 3 days but breakfast lunch and dinner were supplied…….Very basic shower / toilet …   Basic Days Menu   Breakfast – Banana Pancakes, tea and coffee, Lunch – Nasi Gorang, vegetables, tofu, chicken & fruit & Dinner Nasi Gorang, fish, Vegetables & fruit. Today we visited Rica island .. (This is the best Island for trekking to see the Komodo Dragons ) .. You will have a guide with you and it was fabulous to see these amazing creatures and learn about there habitat and the conservation of the islands ..    The trek was relatively easy but shoes and hats are a must with water ….. We anchored down in Kolong  Bay for the night Day 2 – We lifted anchor early about 5.30 am and sailed for 2 hours to Padar Island … Wow Wow Wow … This is not a easy trek  but you can stop in places and just head back down to the beach…  If you are lucky enough to to get to the top .. Wow it certainly is the best view of the Komodo Islands on this trip and one of my all time highlights … Check out the pics ..  Next stop Manta Point … Snorkelling at its best .. Yes you snorkel with the Mantarays .. Wow wow wow ….  We nestled down this night in Kanawa Island .. This Island is very expensive so we didn't stay on land too long but the snorkelling was amazing … The biggest star fish I have ever seen and the bluest in colour ever … Day 3– More snorkelling today at Gili Island ( no not the Gili's just off Bali a seperate island of the Komodo)  Sebayor Island .. Then we headed back to Labuan Bajo to end this amazing 3 days …  I felt that's this three days was a life time experience and one that I have ticked  off the bucket list ..  I would however like to return soon to do the overland adventure of Flores as  I have read and heard so many great things about this adventure …  I would urge people to do this now before tourism really takes over these beautiful Islands …   You will pinch your self with the beauty Komodo has to offer …  We paid $195 per person (6 people) for  this adventure … However cost does vary depending on the size of  the boat and the amount of crew on board .. I felt this was fabulous value for money and just loved every minute of it …  We returned to Sylvia Hotel we relaxed for the afternoon, then visited the amaxing Seafood markets .. This has to be the best seafood market I have ever eaten at .. Just  Devine … Snapper, calamari, prawns , rice and vegetables $5 each .. It was so good we retuned the next night … Day 4 – We left Sylvia Hotel for Can Con Waterfall .. This trekking is not for the bad knee or hip reconstruction .. It really is jungle trekking … It's a good hour down and a hour back up, sometimes trekking thru waist deep water … But when you get to the waterfall it is really  magic … You have a choice of diving from a rock 10 meters , 5 meters or 3 meters .. It really is spectacular … We paid $80 for a fabulous driver called Alexi to take us here and back and return to the night markets later in the evening … Car seats 5 people ..  Another fabulous experience …  We visited Paradise Bar for sunset .. Flores would have to have some of the best sunsets I have ever seen .. Just beautiful  Day 5 – Today we snorkelled from Sylvia Hotel to the pier just to the left of the hotel .. Shhh this is a private pier but at the end the snorkelling is just beautiful … There is also about 30 Balinese statues that have been placed at the bottom of the ocean for viewing .. It really is quiet different and quaint …  Sadly we had to Farewell the beautiful islands of Flores and  made our  return journey back to beautiful Bali … Sylvia Hotel offers free airport transfers …  I can help you get in contact with the agent we used called Mira .. She is a beautiful young 22 year  old local girl who has started  her own agency promoting and selling boats tours, overland tours and day tours of Flores .. She is reliable honest and such a beautiful person..     I'd also like to thank my travel buddies, Jo, Eroll, Josh, Dawn and Nini for coming along for the ride and the lifetime adventure  … It was so much fun …..   
 Snorkelling with the manta rays                          
   Tour guide Mira & Drivers Alexi
  Labuan Bajo Night Fish Markets
 Paradise Bar at sunset in Labuan Bajo