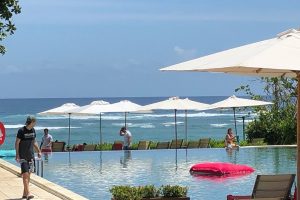 Rooster Fish Beach Club – Pandawa Beach
Come and chill with your friends or family. Enjoy our large pool, fresh food, great cocktails and much more to have an amazing day out.
Our menu features a selection of bites, salads, grilled meats and fish, wood fired pizza's, local favourites and fun desserts.
Hand crafted cocktails by glass or jug, freshly squeezed juices, a wide variety of wines, craft beers and much more! Roosterfish is… Read more