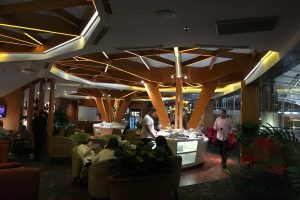 International Terminal (inside security) – Open NOW
Book online on loungebuddy – from $36 for 3 hours (Food, Beer, Wine & WiFi). Well worth it!
Escape the noise & chaos of the terminal & enjoy the ultimate getaway before your departure. Delight in a host of luxurious amenities at the Premier Lounge, including a premium buffet, complimentary Wi-Fi & refreshing shower facilities.
Children under 2 are admitted free with an adult. Internal… Read more